It's way more affordable than VRBO.com.
For vacation rental by owner or For Sale by Owner... Kayyah is what you've been waiting for. Here's what's coming in version 2 with Apple's iOS 6.

Ready for iPhone and iPad
simplicity and elegance.
Finding a vacation rental or a home for sale is easy with Kayyah 2. It will work with your iPhone, iPad and most smartphones.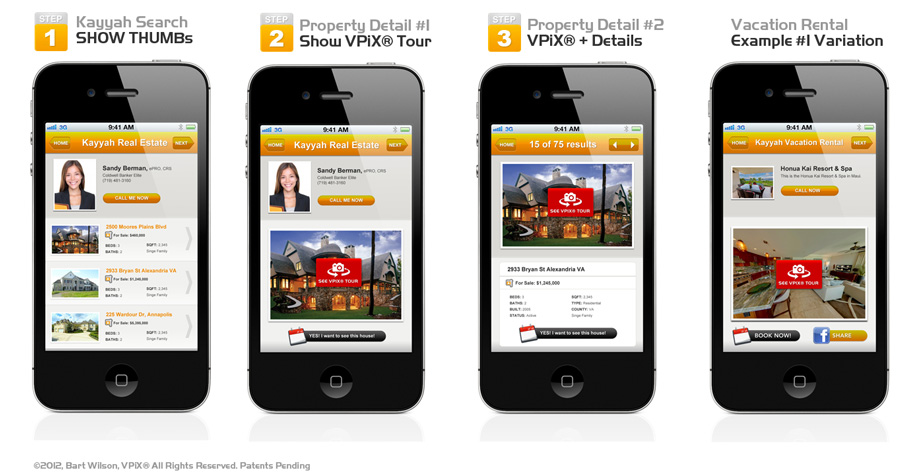 Vacation Rentals and Timeshares
More features. Lower Prices.
It's a mash up of VPiX® and Kayyah rolled into one. Now any vacation rental can insert a reservation / booking engine INSIDE the virtual tour. As in this example for the Honua Kai in Hawaii. Click the RESERVATION icon and book your room. It's a Kayyah exclusive and its available to any luxury vacation rental, resort, hotel, property management company or bed and breakfast with Kayyah version 2.
Contact us today for a FREE Demo.
Looking to buy or sell a Timeshare? Click here »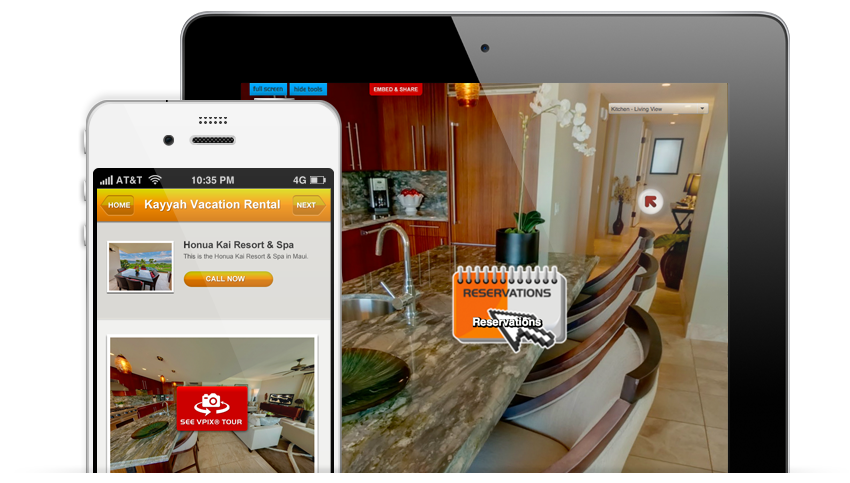 For Sale by Owner (FSBOs)
If you can't afford a REALTOR®...
Now it's simpler and a whole lot less money to market and sell your own home on-line. Work with a local real estate attorney or find a discount real estate agent. You'll find plenty of them on Kayyah that are happy to work with you for a flat rate commission. We offer Kayyah Yard signs and the popular VPiX® QR Code. It let's prospects see the inside of your home in 360° with their iPhone.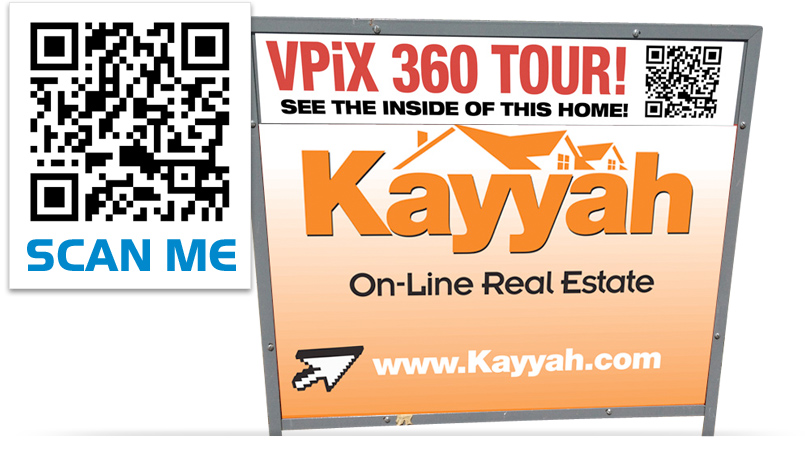 For REALTORS®
100% Free from MLS Politics
We're different. List up to 50 properties for free. REO's, short sales, foreclosures, land, cattle ranches. You decide. Add photos, a virtual tour or a YouTube and click publish. Click another button and add your enhanced listing to Realtor.com.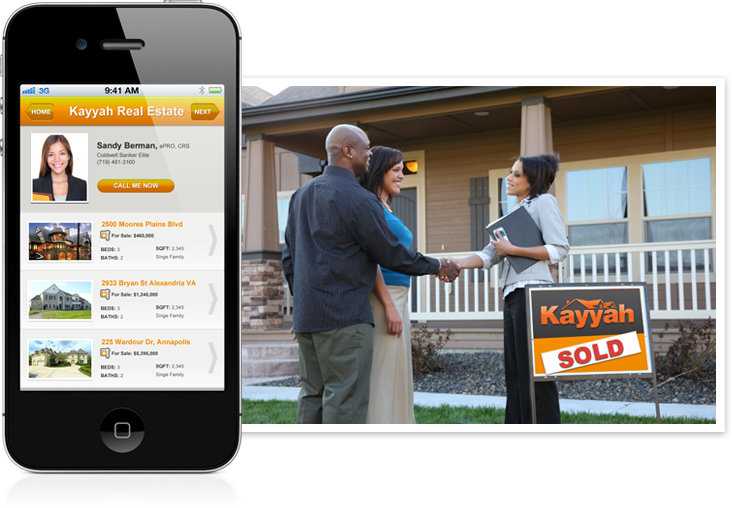 Powered by Kayyah
with SuperIDX™
If you're a property management company, a vacation rental agency or a broker that needs all of the listings, built in CRM, lead management dashboard rolled up into one attractive package -- then check out these customers' websites, powered by Kayyah. The CRM and Getting Things Done (GTD) app for iPhone and iPad will be available in October with iOS 6.