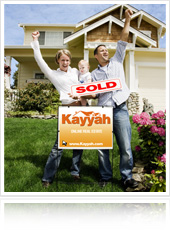 Sell It Yourself and Save $22,000 - $30,000 or More.
Let's assume your house is valued at $500,000. Let's also assume you list with a real estate agent. They take 6% of your home's value when your house sells. If you owe the bank $491,000... your full service real estate agent is going to need a check for $21,000 more when they bring the buyer and close on your house.
There is a better way.
Sell it yourself, but market your listing on Kayyah.com and work with a local Real Estate attorney. Or market your own home and work with a Buyers Agent (typically 2% to 3% sales commission)
You can offer Buyer Incentives. REALTORs can't.
Real Estate agents can't create an incentive for buyers to buy your home. Why? It violates a law called RESPA - The (Real Estate Settlement Procedures Act). Which means REALTORs cannot put a sign rider on your real estate yard sign that say things like, " Buy This Home and Get a Year's Worth of Gas... FREE" or "Buy my house and get FREE Pizza and Beer for a year." These are real incentives that you can offer as a home buyer. But a real estate agent can't even think of it.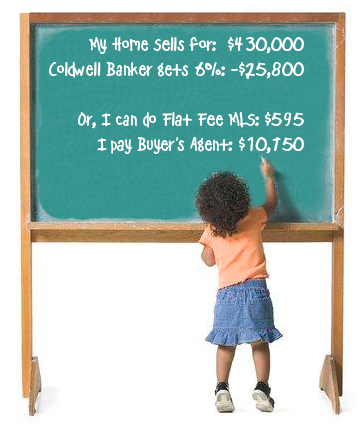 Flat Fee MLS Saves Money
Do the math. If you want to sell your home and save $10,000, $30,000 or more -- then choosing option #1 or #2 above will help. Getting your home beautifully photographed and entered into the Flat Fee MLS system is included on any package. Also included is the professional yard sign. Your home will be listed for six months, syndication to Google is included. Instead of adding a box of paper flyers to your yard sign, we offer the electronic version instead: Kayyah SMS. It lets people get your home's information including photos sent directly to their Smart Phone or iPad.